Logic launches its line of IoT products at Walmart Costa Rica
Miami – December, 2021 – Continuing with its expansion in Central America, Logic expands its portfolio in Costa Rica with the arrival of its IoT (Internet of Things) products at Walmart. These are available in major stores from 2020.
Logic seeks that all users can access quality technology at very affordable prices, which is why it decided to enter the Costa Rican market with this line of products, which allow the automation of any environment, in addition to having cameras, motion sensors and automatic lighting of lights, among which the bell that comes with a built-in camera stands out.
"Let's remember that Logic's mission is to make technology meaningful, which is why we want our users in Costa Rica to be prepared to live new experiences every day. Our product line includes cell phones, smartphones, tablets and accessories that are easy to use. We integrate the latest features and technologies into all of our products at attractive prices for everyone. Logic allows you to communicate, have fun, download content, surf the Internet, send and receive messages to always stay informed", says William López, Logic's representative in Costa Rica.
The brand's commitment now focuses on Smart Home solutions, which simplify the lives of users at home, among the available products are the Mini Wi-Fi Plug, a device equipped with smart timing function technology, which can be programmed turn on and off any connected device at home. This amazing feature lowers your monthly electricity bill and prevents your appliances from being overused.
Plus, it allows for a pre-programmed time from anywhere via the app, Amazon Alexa, or the Google Assistant.
The Smart Ring is another of the products that can be seen at Walmart, it has two-way communication, which allows you to listen to visitors and talk to them from the cell phone using the speakers and the integrated microphone, its motion sensor receives notifications by mobile device when the Smart Ring detects motion.
Through the Life Konnect app, you can identify who is at the door by accepting or rejecting notifications when someone rings the doorbell, allowing you to monitor your home from anywhere. The Life Konnect gives the option of storing up to 128Gb of videos through a *microSD memory, which saves the content online with cloud services. This model has an IP54 degree of protection, ideal for all weather.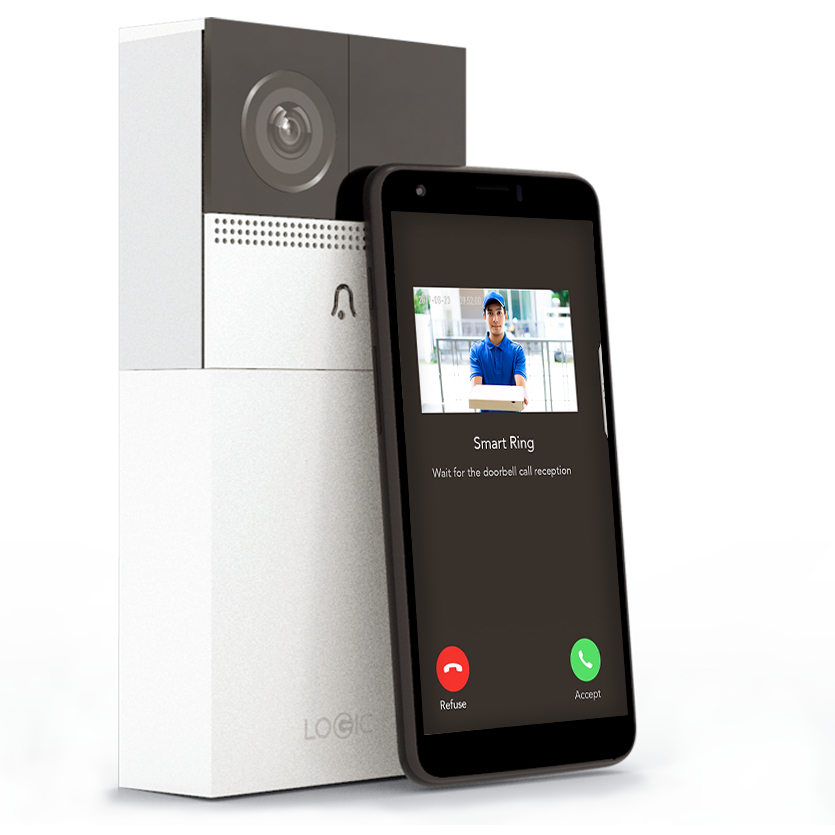 Also noteworthy are the Smart 2 Plug, a device that helps to monitor and control electrical appliances in the home, from anywhere, and the Smart Bright Light, an accessory that increases safety and economy, which allows defining on and off schedules. automatic for lights. These can be programmed to turn on in the morning or at night with the tone and brightness of light that you prefer. On the other hand, it controls the intensity of relaxing and warm environments with a precision value of 100%, to obtain maximum lighting without annoying buzzing or flickering.
"Logic has decided to promote the use of smart devices, which will help simplify and manage tasks easily and effectively through IoT technology to all our users, making their lives easier and offering them quality products," concludes López.
About Logic With 13 years in the market and presence in more than 35 countries around the world, LOGIC is a brand that designs all of its cell phones in the United States, as well as its broad ecosystem of products that includes cell phone accessories and its IoT (Internet of Things).