An elegant and powerful design. This power bank will allow you to charge up to 3 times your devices with its 10000 mAh capacity that will keep you going with your daily tasks.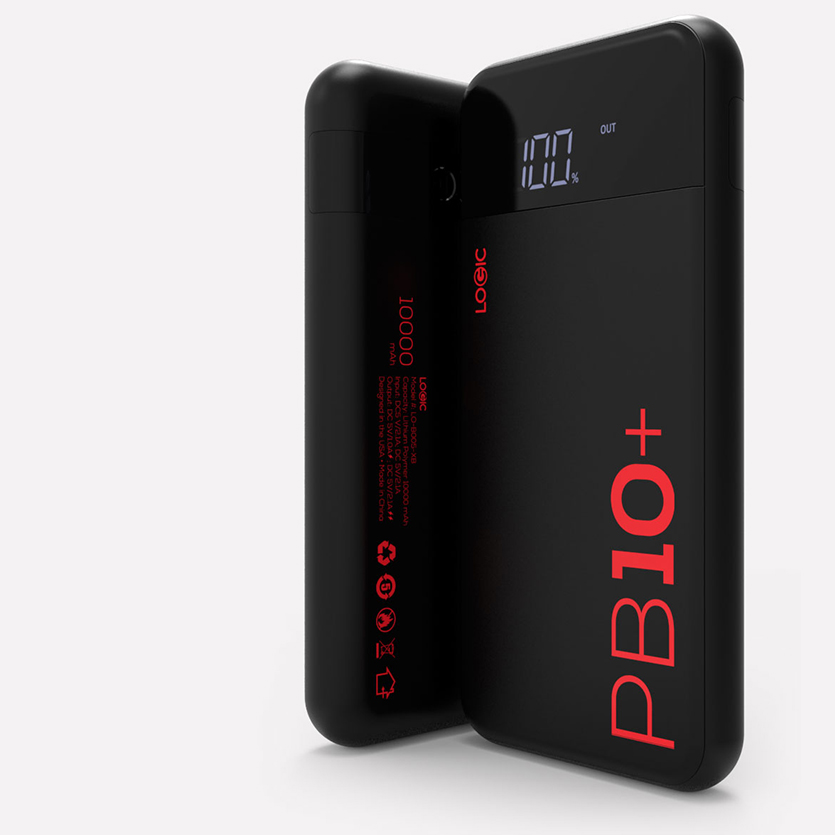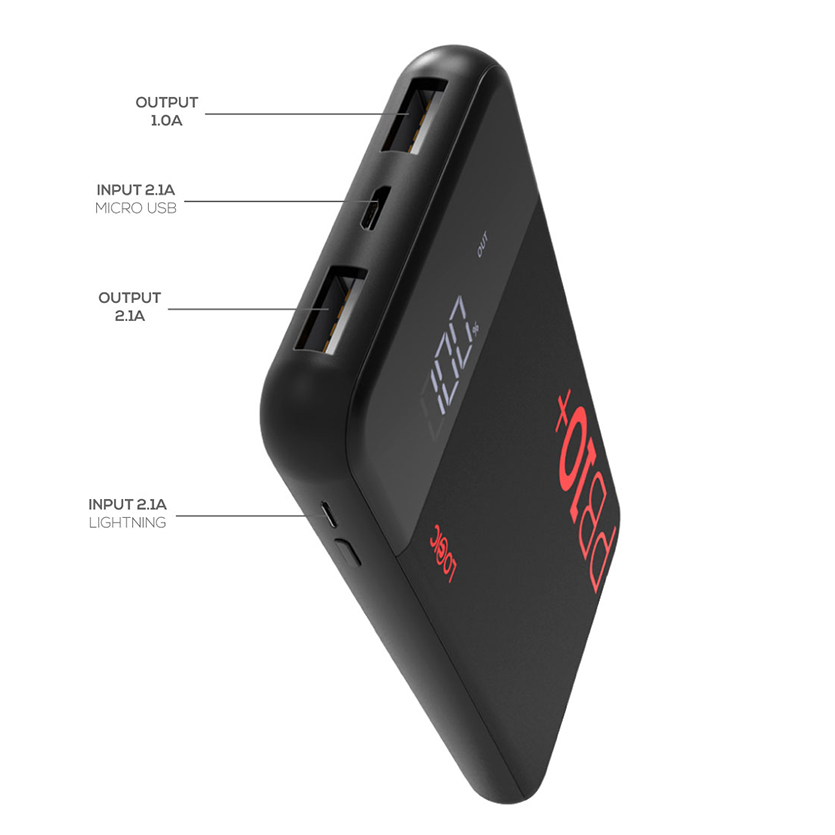 Charge two devices simultaneously with the 1A output or 2.1A fast charging port. The PB10+ can be recharged using either a Lightning cable or Micro USB.
The PB10+ includes a phone stand to keep your device stable while charging. Thanks to its latest technology and high efficiency, you can charge your smartphone up to 3 times.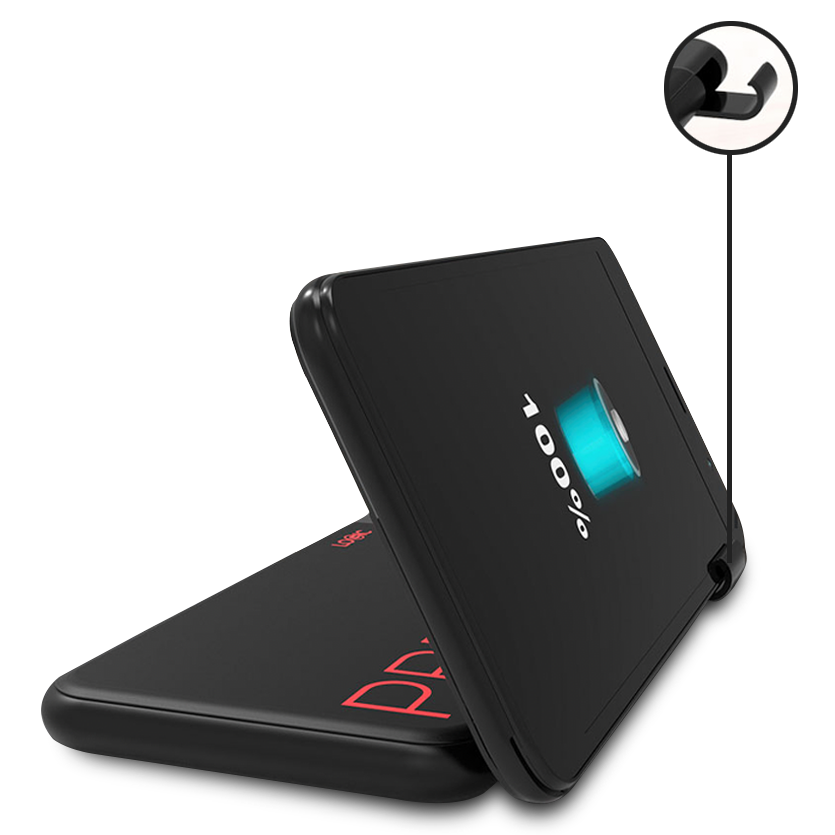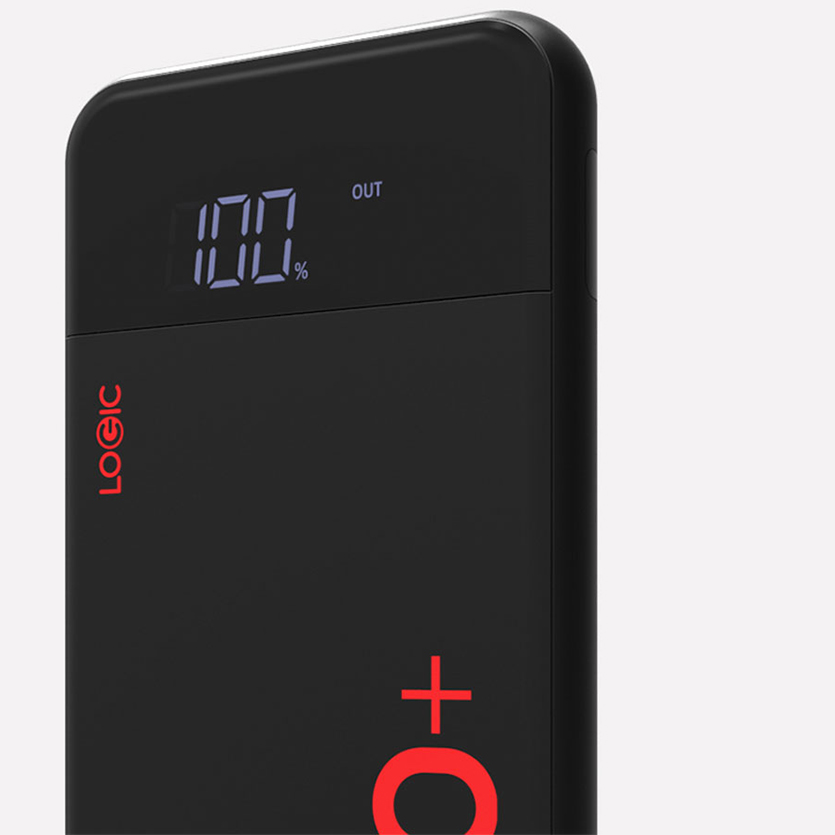 The LOGIC PB10+ incorporates an elegant LCD display for easy visualization of your remaining power.

Capacity: 10000 mAh
Type: Lithium Polymer


Input: Micro USB and Lightning:
5V/2.1A (max) – 5V/2.1A (max) Output: USB:
5V/1.0A – 5V/2.1A (max)

LCD Display: Yes
Cable: 30cm USB to Micro USB

Get your LOGIC PB10+ today. Ask for this amazing device at your favorite store or service provider.